All About Melissa Kahn
Melissa Kahn (Harvard-Westlake, '99, University of Virginia, '03, Teen Wisdom, Inc. '10) is a Los Angeles-based Teen Wisdom™ Inc. Certified Life Coach.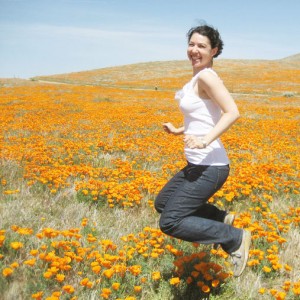 Melissa loves talking with girls and young women about what makes them tick — she had a zany laundry list of activities as a teen: working at the LA Zoo, ballroom dancing, working on a fruit-ranch, and as an amateur radio volunteer for the U.S. Army. As a strong student, you'd think it all fell into place by college, but it didn't. There were several speed bumps along the way, and for this reason, Melissa connects especially well with her teen clients who want it all, and who want to do what their hearts lead them to, while also balancing the rigorous demands of college prep, parent expectations, and the realities of life.
Melissa's own path led her to transfer colleges, graduate from the University of Virginia with an interdisciplinary major, and move to NY to work in the art and auction world. With a career in handling and selling some of the most beautiful and important objects in the world, Melissa's coaching methods embrace the good and the beautiful in her clients' daily lives, and uses these strengths to launch and motivate women towards their ideal goals.
In 2010 Melissa completed Teen Wisdom, Inc.'s coach training program, formalizing her training in the core life-coaching methods that have helped hundreds of thousands of teen girls to date.
Melissa continues to work in the art world in Los Angeles, coaches clients in the LA-area and remotely, and offers life-skills workshops for youth, such as "Moneywise Teens" and "Dorm Room Dinner Parties™ and Beyond," the topic of her forthcoming book.
Don't wait another minute! Set up a complimentary inquiry call with Melissa about coaching, speaking or workshops, by emailing coaching@melissakahn.com.
For more information on Teen Wisdom, Inc. or to find a Teen Wisdom Certified Life Coach in your area, click here.